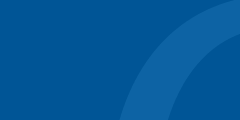 Page Charges
Starting with manuscripts submitted from March 1st 2012 there will be a page charge applied to articles of over 4 printed pages. For each page exceeding this limit the authors will be charged 100.00 euro per additional page. Instructions for payment will be sent to authors together with the proofs. For instructions regarding the submission of manuscripts, please read Authors' Guidelines.
NEW!!! CER & LER: Letter to the Editor Rheumatology

Letter to Editor Rheumatology: Commentaries and Controversies (LER) has been an online forum for a stronger voice and a wider audience for critical and dissenting views in rheumatology and related disciplines. Now it has joined forces with Clinical and Experimental Rheumatology to achieve the deserved wider audience.
Letters can be submitted solely to: http://www.clinexprheumatol.org, please read Authors' Guidelines.
Annual Supplements



A unique feature of Clinical and Experimental Rheumatology - our five annual supplements.

Contemporary Topics in Clinical Rheumatology
The hottest topics in clinical rheumatology discussed annually by the leading experts in the field.
edited by Theodore Pincus, appearing annually since 1999
Behçet's Disease and other Autoinflammatory Conditions
A unique regular supplement devoted to Behçet's Disease, familial Mediterranean fever and other Autoinflammatory conditions.
edited by H. Yazici and E. Ben-Chetrit, appearing annually since 2001
Vasculitis
Inaugurated in 2003, this supplement is devoted to the heterogeneous and overlapping spectrum of clinical syndromes known as vasculitis.
edited in 2003-2004 by G.S. Hoffman, L.H. Calabrese and C.A. Langford
From 2005 edited by W.G. Gross and L. Guillevin
Clinical and Experimental Scleroderma
Starting in 2009 a new annual supplement published in collaboration with Scleroderma Clinical Trials Consortium (SCTC) entirely devoted to this condition.
Edited by P.C. Clements, J.R. Seibold and M. Matucci Cerinic Free to view
Fibromyalgia and related syndromes
Since 20009 a regular supplement devoted to the latest aspects in the management of fibromyalgia.
Edited by D. Buskila, P. Mease, P.C. Sarzi-Puttini